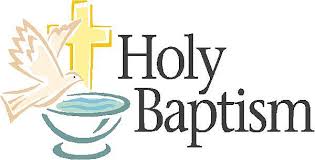 Baptism is a sacrament of welcome. Jesus invites everybody to come to him and share his life. He especially loves children and wishes them to be close to him. We welcome enquiries from parents about the baptism of their children. We invite them to attend a meeting to explore the meaning of baptism and its implications for the life of the child. The person who is baptised is invited to 'taste and see that the Lord is good' (Psalm 34:8). It takes a lifetime to grasp the riches of the mercy and love of God. When the person being baptised is a child the responsibility of forming the child in the faith falls on the parents and the parish community. The need for formation is clearly stated in the Introduction to the Rite of Baptism for Children: 'To fulfil the true meaning of the sacrament, children must later be formed in the faith in which they have been baptised. The foundation of this formation will be the sacrament itself which they have already received. Christian formation, which is their due, seeks to lead them gradually to learn God's plan in Christ, so that they may ultimately accept for themselves the faith in which they have been baptised'. (Introduction No. 3). We look forward to sharing the joy of the celebration with parents and families. As a parish community, we look forward to supporting parents and families as they accompany their children on the journey of faith.
Baptisms 2017
January
Khemanit Kim Geraghty Castletown, Delvin
Charlie Killian Murphy- Mac Donnell Mitchelstown, Delvin
February
Eibhlinn Mary Reihill Battstown, Collinstown.
Shorthall
March
Michael Gerard Collins Tuitestown, Collinstown.
Willow Mary Hopkins Rosmead, Delvin.
Lucy Patricia Gilsenan Crowenstown, Delvin.
April.
Lucie Jayne Bray. Ballyhealy, Delvin
Caitlin Mae Lynch Killadoran, Delvin.
Finn James Conneely The Downs, Mullingar
Tadhg William Powell Aquila Rd. St. Helier, Jersey.
Lily Kiera Meaney. Dryderstown, Killulagh.
May.
Rebekah Cath Vaughan Stonestown, Delvin.
Naoimi Rose Agaci 28 Castleview Delvin.
Elias Michael Agaci 28 Castletown, Delvin.
Ben Poynton Caddagh, Delvin.
Aaron Poynton Caddagh, Delvin.
Naoise Viki Ddoorga- Finn
June
Simon Anthony Conway 8 The Green, Delvin.
July
Joshua Lutz Quinn. 12 Frank Held, Athboy
August
Evan Denis O' callaghan. Graftonstown, Delvin.
Rebecca Mc hale. Bracklyn, Delvin.
Erikas Lavrikaitis 5 lacora Glen, Delvin.
Elijus Lavrikaitis 5 lacora Glen, Delvin
September
Lucas Timothy Gheorghe 5 Cois Lene, lake Road, Collinstown.
Grace Emily Lynch 33 Lacora Glen, Delvin.
October
Evan Smith Ballyhealy, Delvin.
Abbie Bethany Farrington Ballinacor, Delvin.
Emily Katie Murtagh. 17 Cois Caislean, Delvin.
Chloe Rose Geoghegan. ballinvalley, Delvin.
Lauren Angela Gaffney. Main St, Delvin.
Baptisms 2016
January:
Paidi Collins. Tuitestown, Collinstown.
Iarla Og Michael Griffin. The Green, Delvin.
Oisin Ward. 14 Mount Prospect, Mullingar.
Dillon Ward. 14 Mount Prospect, Mullingar.
Saoirse May Smith Dryderstown, Killulagh.
February
William Hugh Leonard. Myleroe, Delvin.
March
No Baptisms
April
Kaiden Mc Quillan. Robinstown, Delvin.
Lutz Kellen Balrathboyne, Glebe, Cortown.
Harry Nicholas Pickering. Battstown, Collinstown.
Marcus Peter Daugela Dryderstown, Killulagh.
Matthew Philip Monaghan. Clonmorrill, Delvin.


May
Michael Thomas Brady. Clonleam, Delvin.
Lauren Grace Farrelly. Martinstown, Delvin.
Killian Mc Hale. Ballyowen, Bracklyn. Delvin.
Siomha Fox. Dardistown, Delvin.
Daniel Zach Cosgrove. 40 Gleann Pettiswood, Mullingar.
Luke Ryan Cosgrove. 40 Gleann Pettiswood, Mullingar.
Stan James Smyth. Killough, Delvin.
June
Joseph Peter D Smyth. Clonmaskill, Delvin.
Erin Kate Dowdall 66 College Hill, Mullingar.
Carla Mary T. Briody. Mulliganstown, Delvin.
Mia Ann Barry. Hiskinstown, Delvin.
July
Tadhg Barry Esker View, Ballinvalley, Delvin.
James Adam Gaffney. Clonleam, Delvin.
Jack William Boyle. Reynella, Bracklyn,
August
No Baptisms
September
Hugo Brian Nugent. Australia.
Maeve Drum. Clonmaskill Hse, Delvin.
October
Tom Anthony Fallon Balrath, Delvin.
Nathan Marti Durkin. Graftonstown, Delvin.
Edward Patrick Dillon. Clonyn Castle, Delvin.
Adam Anthony Clune. 1. Cois Caislean, Delvin.
November
Eimear Mary Cassidy. Rickardstown, Collinstown.
Rosie Margaret Clune. Balrath North, Delvin.
Ronan Price. 13 Stoneyford Park, Delvin.
December
Kayleigh Jane Murtagh- Smith. 16 Castletown Court, Delvin
Thomas Ledwith. Ballinacor, Delvin.
Skye Annaleise Audrey. Castletown, Delvin.
Hannah Mae Ledwith. Ballyowen, Delvin.


Baptism preparation Course
The Baptism preparation course welcomes parents and godparents.
The course is on the Second Tuesday of every month from 8.00- 9.00 p.m. To book, please contact the Parochial House on: (044) 966 4127