Couples wishing to arrange their wedding in the parish are advised to contact the Parochial House at least six months before the proposed date. They are required to give a minimum of three months notice to the Registrar, Co. Clinic, Mullingar and to complete a Pre-Marriage Course. Information about Courses at the Accord Centre in Mullingar is given below. Couples can make an appointment with the Parish Priest to complete the necessary documentation and arrange the liturgy for their wedding ceremony.
I AM WITH YOU is a trilogy of Scripture reflections for couples, covering years A, B, and C. They are a new approach to Scripture for married people. They will help them to understand the key messages in the Sunday readings. They include witty illustrations and a prayer for the couple.
For further information, see http://www.twoinoneflesh.org.uk/iamwithyou.html
MARRIAGE MATTERS
(www.twoinoneflesh.org.uk) Seventh Sunday of Easter The Ascension (Acts 1:15-17, 20-26 1John 4: 11-16 John 17: 11-19)
Strive for unity
Since even before we married, we have worked to bring about unity in our love relationship. Today we are reminded that by loving one another; "God will live in us and His love will be complete in us". Let's take a moment to hold hands, look at each other and say "you are my beloved 'till the end of time".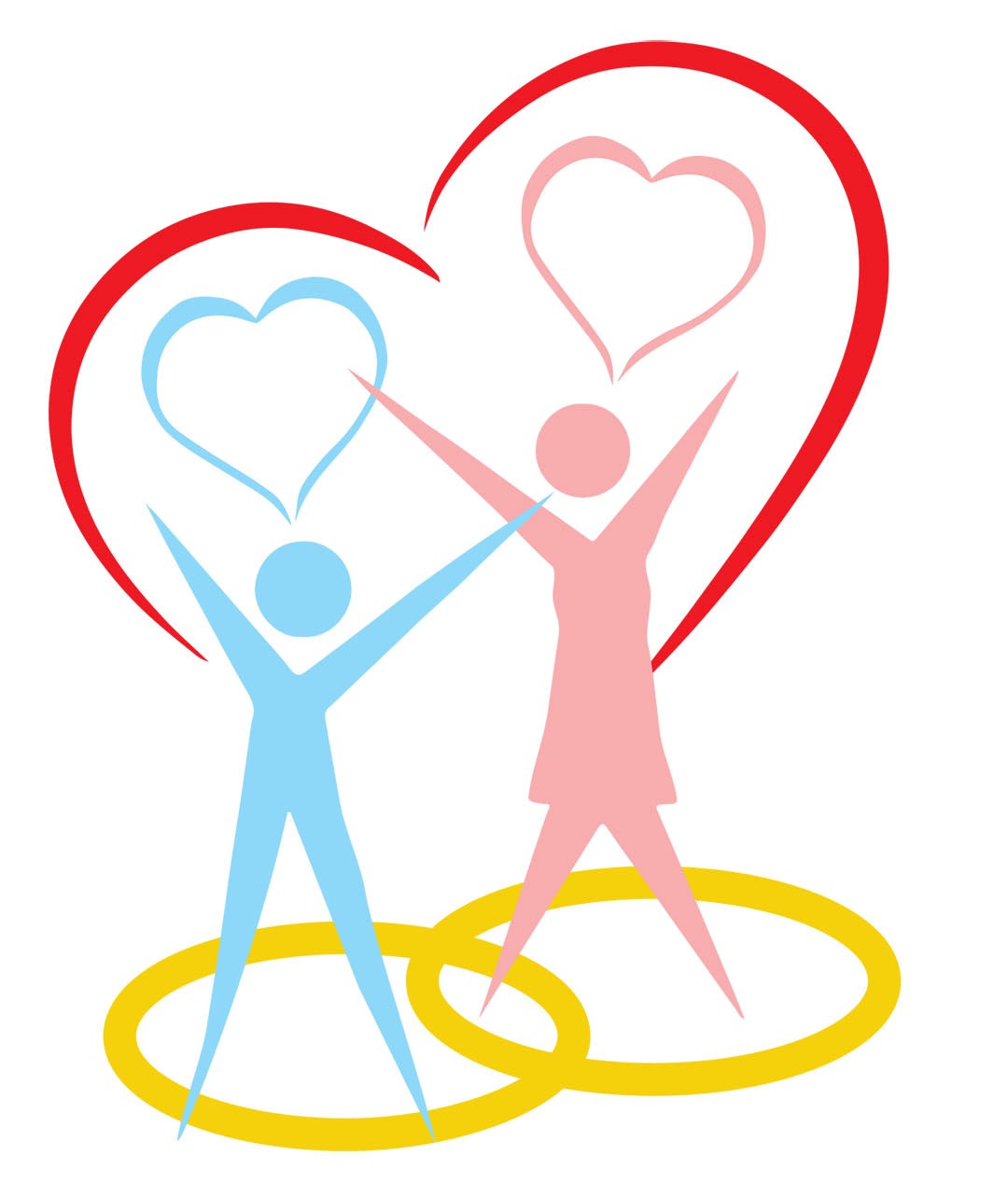 John 17:11-19 (ERV)
11 "Now I am coming to you. I will not stay in the world, but these followers of mine are still in the world. Holy Father, keep them safe by the power of your name—the name you gave me. Then they will be one, just as you and I are one. 12 While I was with them, I kept them safe by the power of your name—the name you gave me. I protected them. And only one of them was lost—the one who was sure to be lost. This was to show the truth of what the Scriptures said would happen.
13 "I am coming to you now. But I pray these things while I am still in the world. I say all this so that these followers can have the true happiness that I have. I want them to be completely happy. 14 I have given them your teaching. And the world has hated them, because they don't belong to the world, just as I don't belong to the world.
15 "I am not asking you to take them out of the world. But I am asking that you keep them safe from the Evil One. 16 They don't belong to the world, just as I don't belong to the world. 17 Make them ready for your service through your truth. Your teaching is truth. 18 I have sent them into the world, just as you sent me into the world. 19 I am making myself completely ready to serve you. I do this for them, so that they also might be fully qualified for your service.
en.catholic-link.com/2015/07/24/popular-marriage-advice-we-dont-follow/